Used Mercedes-Benz C Class 2.3 cars for sale
motors.co.uk currently have 3 used Mercedes-Benz C Class 2.3 cars for sale
With superior quality offered as standard, it's understandable that a Mercedes-Benz might cost you more than the average saloon. The C-Class features on the Motors.co.uk website at a far lower price than you would spend on a new model, and is likely to retain this value thanks to its quality.
4 images
Coupe

Manual

Black

Petrol
Electric windows, Folding rear seats, Sports seats, Alloy wheels, Power steering, Steering wheel rake adjustment, Steering wheel reach adjustment, Cruise control, Traction control, Central locking, Alarm, Immobiliser, Driver's airbags, Side airbags, Passenger airbags, Leather seats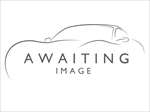 View details
Coupe

Manual

Silver

Petrol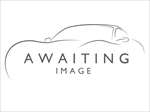 View details
Coupe

Automatic

Silver

Petrol
Mercedes Benz Sport Coupe 2.3 Kompressor Auto c230k Metallic Silver 94000 miles (using daily will go up) Semi automatic 2.3 Supercharged 200bhp Petrol Engine 5 months MOT and Tax Panoramic Roof Electric windows, mirrors, roof Automatic Climate Control Automatic Headlights Full Leather Interior Steering wheel controls Small crack in front bumper and slight exhaust blow I average 32mpg and had no problems since owning this car Selling as I have no need for a car anymore, would keep it if I could Contact John
Used Mercedes-Benz C-Class
The Mercedes-Benz C-Class is a vast range of top-class cars produced by the German auto manufacturers since 1993. Mercedes-Benz has introduced many technological and safety innovations which later became common in other vehicles. By getting a used version of the C-Class you're buying into one of the most well-known and established automotive brands in the world. They are also the world's oldest automotive brand still in existence today.
The options range from sedans, saloons and coupes through to sportier variants known as AMG models. You also got choices of engine type and equipment per model. Since each model is so different, it's hugely important that you check exactly what features you'll get when you search for a used Mercedes-Benz C-Class here at Motors.co.uk.
With so many options, it's important to note that the Mercedes-Benz C-Class generally comes in two kinds; ones that are geared toward comfort and the other with faster more sporty features. Each of the more recent models have adaptive suspension which automatically reacts to road conditions, but the Sport models have lower settings and more direct steering.
As with all Mercedes cars, they are quite expensive to buy, but you will definitely retain a strong resale value on a good quality used Mercedes-Benz C-Class. The diesels offer good fuel economy and low emissions. It's common for them to have multiple airbags, including one to protect the driver's knees and a stability control to help you stay on the road.
Cabin features will vary on the various used Mercedes-Benz C-Class models, but you can expect parking sensors, automatic wipers and climate and cruise controls on recent models. Some versions also have split-folding rear seats and leather-effect upholstery.
The Mercedes-Benz C-Class range is generally known as being a great set of cars to drive, with a spacious feel. Whilst there are many used Mercedes-Benz C-Class options to choose from, you will be assured of great quality workmanship and a reliable set of wheels.
For a great deal on a Mercedes-Benz C-Class here at Motors.co.uk.