Used Vauxhall Astra VXR Arctic cars for sale
motors.co.uk currently have 11 used Vauxhall Astra VXR Arctic cars for sale
Featured Car View all cars at Brooklands Motor Centres
Hatchback

Manual

White

Petrol
You are looking at a stunning Vauxhall Astra VXR ARTIC EDITION. This top of the line Astra is in immaculate condition and boasts an impressive 240BHP. The vehicle is equipped with, full black leather interior, Recaro racing seats, Heated front seats, electric windows, CD player, MP3 connectivity, 4 service stamps, remote central locking, alarm, electric mirrors, power steering and antilock brakes. This desirable hatchback has been designed to a high standard. So with all this in mind you will find that this could be the right car for you. Buying from Brooklands Motor Centres means that you can buy with confidence with a full inspection, warranty, full valet, 5 days free insurance & friendly staff, debit/creditcards, finance is available, generous part exchange deals, administration fee applies to all transactions, please see terms and conditions. call us now on our 24hr sales lines 01132038000 LS12 2TY SatNav www.BrooklandsVauxhall.co.uk www.brooklandsmotors.com

2 Registered Keepers, 2010/60 VAUXHALL ASTRA 2.0T ARCTIC LIMITED EDITION NOW SOLD MORE ARCTIC EDITION ASTRAS WANTED TOP PRICES PAID. .R444VXR CHERISHED PLATE GOES WITH CAR. FINISHED IN OLYMPIC WHITE WITH FULL LEATHER RECARO HEATED SEATS. TASTEFULL UPGRADES INCLUDE, INTEGRATED SAT NAV UNIT,PIPER EXHAUST.UPRATED INDUCTION FITTED. VEHICLE HAS COVERED 37,000 MILES WITH FULL SERVICE HISTORY AS FOLLOWS:- 1ST SERVICE..10/09/2011...4,389 MILES...ARNOLD CLARK VAUXHALL GLASGOW. 2ND SERVICE...18/09/2012...14,623 MILES...ARNOLD CLARK VAUXHALL GLASGOW. 3RD SERVICE...13/12/2013...31,592 MILES...WEST COAST PERFORMANCE AYR. Limited edition spec includes:- Leather Pack - comprising leather seat facings/electrically heated Recaro sports front seats/centre-rear seat head restraint/front passenger's seat height- adjuster Olympic White solid paint Black 19-inch multi-spoke alloy wheels Black door mirrors Black roof Dark-tinted rear glass Black 'V' grille Tailgate moulding in Black Chrome Carbon fibre-effect inserts on facia and doors ALL OUR VEHICLES COME WITH FULL MOT, FULL SERVICE AND 6 MONTHS ROAD TAX UNLESS VEHICLE IS ALREADY TAXED) ALSO WE ALWAYS GIVE OUR VEHICLES A FULL VALET INCLUDING QUALITY BODY WAX. TOP PRICES PAID FOR YOUR PART EXCHANGE . LOW RATE FINANCE FACILITIES ARE AVAILABLE SUBJECT TO TERMS AND CONDITIONS.NEGATIVE EQUITY NOT A PROBLEM. PHONE 07557091702 OR 07711382189. Sales Price...£12,695
1 Registered Keeper, 2010/10 VAUXHALL ASTRA 2.0T VXR ARCTIC LIMITED EDITION FINISHED IN OLYMPIC WHITE WITH FULL LEATHER RECARO HEATED SEATS. VEHICLE HAS COVERED 32,000 MILES WITH SERVICE HISTORY AS FOLLOWS:- 1ST SERVICE..06/03/2013...21,285 MILES...EVANS HALSHAW EAST KILBRIDE 2ND SERVICE..12/06/2014...31,745 MILES...EVANS HALSHAW EAST KILBRIDE. Limited edition spec includes:- Leather Pack - comprising leather seat facings/electrically heated Recaro sports front seats/centre-rear seat head restraint/front passenger's seat height- adjuster Olympic White solid paint Black 19-inch multi-spoke alloy wheels Black door mirrors Black roof Dark-tinted rear glass Black 'V' grille Tailgate moulding in Black Chrome Carbon fibre-effect inserts on facia and doors ALL OUR VEHICLES COME WITH FULL MOT, FULL SERVICE AND 6 MONTHS ROAD TAX UNLESS VEHICLE IS ALREADY TAXED) ALSO WE ALWAYS GIVE OUR VEHICLES A FULL VALET INCLUDING QUALITY BODY WAX. TOP PRICES PAID FOR YOUR PART EXCHANGE . LOW RATE FINANCE FACILITIES ARE AVAILABLE SUBJECT TO TERMS AND CONDITIONS.NEGATIVE EQUITY NOT A PROBLEM. PHONE 07557091702 OR 07711382189. Sales Price...£12,750
Hatchback

Manual

White

Petrol
2010 10 reg VAUXHALL ASTRA 2.0T 16V VXR Arctic 3dr, Manual, Hatchback, Petrol, 41,603 miles. Arctic White, List price 22990, Massive saving of 11021, Averaged only 10400 miles per year, 2100 below average. 5 seats, Standard Features - Leather pack - Astra VXR, Leather upholstery, Air conditioning, Heated front seats, 19 Black multispoke alloy wheels, Electric front windows - anti trap + one touch, CD30 radio/CD + 6 speakers + steering wheel controls, Sport chassis pack - Astra Sport Hatch, Recaro sports seats, Remote ultrasonic alarm system, Auxiliary socket for external MP3 player, Remote central deadlocking (doors/boot lid/fuel flap), Electric heated door mirrors, Vauxhall Engine Deadlock immobiliser system, 6-way manually adjustable driver's seat, Driver's seat height adjuster, Driver/passenger seat recline/slide adjustment, Lumbar adjustment for driver seat. 53 PER WK SALE NOW ON AT WALES CHEAPEST CAR SUPERSTORE! PRICE'S QUOTED CASH WITH NO P/EX BUT PART EXCHANGE WELCOME. ASK INSTORE FOR DETAILS.*. 12,000

2010/60 VAUXHALL ASTRA 2.0T ARCTIC LIMITED EDITION NOW SOLD MORE ARCTIC EDITIONS WANTED TOP PRICES PAID. ONE LADY OWNER FROM NEW. FINISHED IN OLYMPIC WHITE WITH FULL LEATHER RECARO HEATED SEATS. VEHICLE HAS COVERED 21,000 MILES WITH FULL VAUXHALL SERVICE HISTORY AS FOLLOWS:- PDI...01/09/2010...DRIVE VAUXHALL GBE 599 1ST SERVICE..22/08/2011...6,190 MILES...DRIVE VAUXHALL GBE 599. 2ND SERVICE..30/07/2012...12,348 MILES...DRIVE VAUXHALL GBE 599. 3RD SERVICE...09/08/2013...18,222 MILES...DRIVE VAUXHALL GBE 599. Limited edition spec includes:- Leather Pack - comprising leather seat facings/electrically heated Recaro sports front seats/centre-rear seat head restraint/front passenger's seat height- adjuster Olympic White solid paint Black 19-inch multi-spoke alloy wheels Black door mirrors Black roof Dark-tinted rear glass Black 'V' grille Tailgate moulding in Black Chrome Carbon fibre-effect inserts on facia and doors ALL OUR VEHICLES COME WITH FULL MOT, FULL SERVICE AND 6 MONTHS ROAD TAX UNLESS VEHICLE IS ALREADY TAXED) ALSO WE ALWAYS GIVE OUR VEHICLES A FULL VALET INCLUDING QUALITY BODY WAX. TOP PRICES PAID FOR YOUR PART EXCHANGE . LOW RATE FINANCE FACILITIES ARE AVAILABLE SUBJECT TO TERMS AND CONDITIONS.NEGATIVE EQUITY NOT A PROBLEM. PHONE 07557091702 OR 07711382189. Sales Price...£13,495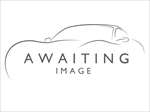 View details
Hatchback

Manual

White

Petrol
Hi I'm selling my beloved VXR due to having 2 kids and need a more suitable car. The car itself is in great condition inside and out and has been well looked after. Regularly cleaned and has been fully machine polished so it's flawless. There is 1 small dent on the very front edge of the bonnet due to a stone or rock. A simple 50£ dent doctor would sort this no problems and can even pass you onto a very well known person. It's due a mot , service and tax but I will have this all upto date when they are due in the next month. The car is completely standard. No tuning has been done and drives faultless, it has cruise control factory fitted which many of the arctics don't. The car is run on shell v-power 98ron or tesco ultimate 99ron This car has never been run on anything less.
Hatchback

Manual

White

Petrol
1 Registered Keeper, Full Franchise Service History, 3 Door, 6 Speed Manual, 1 Owner From New, Full Vauxhall Service History, ARTIC LIMITED EDITION, 240bhp, 19" Gloss Black Alloy Wheels, VXR Body Styling, Full Leather Recaro Sports Seats, Keyless Go, Piano Black Interior, Air Conditioning, Heated Front Seats, Rear Privacy Glass, Multi Function Leather Steering Wheel, CD Player/Radio, Remote Central Locking, Electric Windows, Electric Heated Door Mirrors, Front Fog Lights, Body Coloured Bumpers, Rear Spoiler, Full Remus Exhaust System, On Board Trip Computer, Immobiliser, PAS, Airbags, Alarm, 1 OWNER, ONLY 14K, FULL VAUXHALL SERVICE HISTORY, ARTIC LIMITED EDITION, 19" ALLOYS, FULL LEATHER HEATED SEATS, 240BHP, REMUS EXHAUST, IMMACULATE CONDITION, 3 MONTHS WARRANTY, FINANCE AVAILABLE, PART EXCHANGE WELCOME LOWEST MILEAGE EXAMPLE IN UK!!!

9 images
Hatchback

Manual

White

Petrol
JUST IN NOT VALETED YET, FULL SERVICE HISTORY, REALLY WELL CARED FOR.., EXTRAS OVER AND ABOVE STANDARD INCLUDE, ELECTRIC FOLD MIRRORS , LEATHER RECARO SEATS, LIGHT AND SIGHT PACK, MOTMAY 2015, Seat - ISOFIX Anchorage Point - Two Seat,Central Door Locking - Remote ,Deadlocks,Immobiliser,Alarm ,Front Fog Lights,Air Bag Side - Front Side & Front Curtai,Speakers - Seven,In Car Entertainment - Radio/CD/MP3,Seat Lumbar Support - Driver/Passenger,Steering Wheel Mounted Controls - Audio,Air-Conditioning ,Mirrors External - Electric/Heated,Alloy Wheels - 18in,++THIS CAR HAS UPGARED AIR FLOW AND DUMP VALVE BUT ORIGINALS ALSO COME WITH THE CAR++We advertise our cars at an aggressive price to ensure fairness for our customers, to try and avoid awkward haggling and with the aim of selling our cars quickly. This is the ONLY reason this car is cheap. Available with between 3 and 24 Months Comprehensive Nationwide Parts and Labour Warranty From Only 49 pounds... This Car Is HPI Checked and Clear...We Take All Major Debit and Credit Cards...Competitive Finance Available..Part Exchanges welcome..Please Call Alan and check our web site www.t2tcarsales.co.uk TO AVOID DISAPPOINTMENT PLEASE PLEASE PLEASE PLEASE MAKE AN APPOINTMENT
2 Registered Keepers, 2010/60 VAUXHALL ASTRA 2.0T ARCTIC LIMITED EDITION. FINISHED IN OLYMPIC WHITE WITH FULL LEATHER RECARO HEATED SEATS. TASTEFUL UPGRADES ARE AS FOLLOWS:- EIBACH LOWERING SPRINGS TURBO BACK MILTEK BLACK TIP EXHAUST (non res) K&N PANEL FILTER,HID HEADLIGHT KIT, WHITE LED FOGS COLLINS DUMP VALVE,LARGER AIR INTAKE AND STAGE 2 EDS REMAP, RUNNING AT 283 BHP. BE QUICK THIS WONT STAY IN STOCK LONG. VEHICLE HAS COVERED 24,000 MILES WITH FULL SERVICE HISTORY AS FOLLOWS:- 1ST SERVICE...05/05/2011...4,791 MILES...PERRYS VAUXHALL. 2ND SERVICE...02/03/2012...11,721 MILES...EVANS HALSHAW DONCASTER. 3RD SERVICE....12/09/2012...16,490 MILES...MPG MIDPOINTON. 4TH SERVICE...01/02/2014...23,021 MILES...NORTHWEST PERFORMANCE NORTHWICH. Limited edition spec includes:- Leather Pack - comprising leather seat facings/electrically heated Recaro sports front seats/centre-rear seat head restraint/front passenger's seat height- adjuster Olympic White solid paint Black 19-inch multi-spoke alloy wheels Black door mirrors Black roof Dark-tinted rear glass Black 'V' grille Tailgate moulding in Black Chrome Carbon fibre-effect inserts on facia and doors ALL OUR VEHICLES COME WITH FULL MOT, FULL SERVICE IF APPLICABLE. ALSO WE ALWAYS GIVE OUR VEHICLES A FULL VALET INCLUDING QUALITY BODY WAX. TOP PRICES PAID FOR YOUR PART EXCHANGE . LOW RATE FINANCE FACILITIES ARE AVAILABLE SUBJECT TO TERMS AND CONDITIONS.NEGATIVE EQUITY NOT A PROBLEM. PHONE 07557091702 OR 07711382189. Sales Price...£12995.
6 images
Hatchback

Manual

White

Petrol
2010 60 reg VAUXHALL ASTRA 2.0T 16V VXR Arctic 3dr, Manual, Hatchback, Petrol, 51,200 miles. Solid White, Supplied with 12 months MOT, WE ARE EXPERTS IN CAR FINANCE FOR GOOD AND BAD CREDIT. APPLY ONLINE AT WWW.TRADEPRICECARSESSEX.COM, Full service history, 5 seats, 6 months warranty included, Standard Features - Leather pack - Astra VXR, Leather upholstery, Air conditioning, Heated front seats, Electric front windows - anti trap + one touch, CD30 radio/CD + 6 speakers + steering wheel controls, Electro-hydraulic PAS, Sport chassis pack - Astra Sport Hatch, Recaro sports seats, Remote ultrasonic alarm system, Auxiliary socket for external MP3 player, Remote central deadlocking (doors/boot lid/fuel flap), Electric heated door mirrors, Vauxhall Engine Deadlock immobiliser system, 6-way manually adjustable driver's seat, Driver's seat height adjuster, Driver/passenger seat recline/slide adjust, Lumbar adjustment for driver seat, Alloy wheels, Airbags, Alarm, CD Player, Central locking, Electric windows, Immobiliser, Electric door mirrors, Remote central locking, Power steering, Lumbar support, Radio, Leather seats, Parking aid. WE ARE EXPERTS IN CAR FINANCE FOR GOOD AND BAD CREDIT. APPLY ONLINE AT WWW.TRADEPRICECARSESSEX.COM ALSO CALL US ON 01268 766722. 12,999
7 images
Looking to sell your Vauxhall Astra VXR Arctic,Nurburgring, Racing Special Editions? We buy vehicles that have been well looked after, cared for and well maintained. We are a performance car specialist dealer based in Cumbria We require VXRs TOP PRICES PAID. The sales process is simple,give us a call,agree a valuation, bring the car to us and receive the money in your bank immediately. We also offer a collection service if necessary. Finance outstanding? Don't worry, we can settle this for you as we have full dealer facilities and are consumer credit licensed. Call us today on 07711382189,07557091702 or 016973 44620