Used cars for sale in Wakefield
Have an eye for a bargain, but no time to look? Motors.co.uk can help speed up your search for a great little used vehicle, and you could be on your way in a flash! The comprehensive online search tool means you can spot the deal for you in no time!
Smart picks for you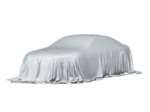 £8,943
Manual
41.4k miles
Diesel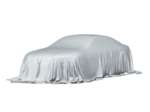 £16,495
Manual
34.5k miles
Petrol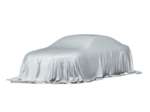 £8,989
Manual
36k miles
Petrol
Got a specific make in mind?
Latest News
Motoring news from around the country
Used cars in Wakefield
Are you looking for the best used cars in Wakefield and the surrounding area? With our superb and comprehensive search database, you're sure to find some great deals on used vehicles, here at Motors.co.uk.
We include all the fantastic company dealers in your area, such as those on Denby Dale, Ings and Doncaster Road. But since we also hold details for private dealers, independent traders and main car sellers, you can find the best deal for you. We know each type of used car sale has its pros and cons, but it's much easier to work out the best option if they're all at your fingertips.
Our user-focused search allows you to precisely determine what you are looking for in a used car in Wakefield, what price you want to pay, what features you want, and how far of a net you want to cast in terms of distance. To start, simply enter your postcode and your preferred make or model. The results will be ordered by their proximity to your current location.
Our classified data includes everything you need to get the deal on the road. From car specifications, and contact details, to photos and videos, you'll find it quick and easy to search out your perfect used car in Wakefield and the surrounding area.
With added search parameters including mileage, previous owners and body colour you can quickly find the kind of car you imagined at a fraction of the time it would take to hoof around local dealers on foot.
If you are looking for the best used cars in Wakefield and the areas surrounding it, then let us here at Motors.co.uk do all the hard work for you and find you the perfect used car in your local area.
* Telephone numbers starting with 08XX will cost you 7p per minute plus your phone company's access charge. Calls to other telephone numbers will only cost your phone company's access charge