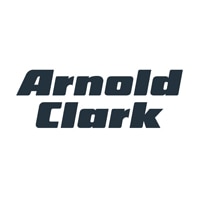 View locations
Arnold Clark Dealerships
Arnold Clark is the largest independently owned car retailer in Europe, with an unrivalled stock of over 18,000 vehicles. The company specialises in sales of new, nearly new and used cars, as well as a host of other automotive services, including vehicle maintenance and repair, rental and fleet management.
With over 200 branches in Scotland and England representing 24 manufacturers, you're bound to find your ideal car. Keeping it on the road is no problem either, thanks to Arnold Clark's UK-wide network of over 100 service centres and over 30 dedicated repair centres.
The history of Arnold Clark
Sir Arnold Clark, a former motor mechanics instructor in the Royal Air Force, founded the company in 1954. After serving with the RAF he was unable to find a job, until he bought a Morris Ten Four for £70, restored it and went on to sell it at a profit.
His next move was to start his first showroom in Park Road, in Glasgow. Over 60 years later, the Arnold Clark Group is now a household name, winning Retailer of the Year several times at the prestigious AM Awards and catering to over 2 million customers.
Helping you find the best deal, guaranteed
Arnold Clark offers the best used car deals in the UK, thanks to its Best Deal Guarantee on a selection of over 18,000 cars, including popular models from Vauxhall, Fiat, Renault and MINI. With new and nearly new cars at great prices, there's something to suit everyone's taste and budget, from compact city cars to family-friendly SUVs.
At the prestige end of the scale, their branches also specialise in Mercedes-Benz, BMW and Alfa Romeo, and if you're looking for a vehicle for your business fleet, Arnold Clark can help, with fantastic deals on company cars and vans.
Other Arnold Clark Services
You can use Arnold Clark for the following services as well:
Car Finance

Vehicle Maintenance

MOTs and Servicing

Repairs

Business Leasing

Car Parts and Accessories