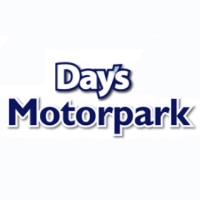 View locations
Day's Motor Group Dealerships
Day's Motor Group, sometimes referred to as C.E.M Day, is a renowned car dealer operating throughout southwestern Wales and England. At Day's Motor Group dealerships, there's a wide stock of cars and vans from a range of marques. The company sells used vehicles, as well as new models from three marques – Fiat, Ford and Peugeot.
This dealer offers comprehensive aftersales and is affiliated with the tyres and car care business, HiQ, running four HiQ maintenance centres in Wales. For disabled drivers, the company supports the Motability scheme, while fleet and contract hire packages are available for business owners. Day's also runs its own finance service for anyone looking to pay in instalments.
The history of Day's Motor Group
In 1926, founder Charles Edward Manton Day started his own business, selling cars on St Helen's Road in Swansea. Originally employing just eight people, the company expanded rapidly in the post-war years, branching out across Wales into 12 branches.
Today, Day's Motor Group employs around 600 people and has won several awards for customer satisfaction. Although the company is the largest Wales-based car dealer group, it remains privately owned and family run.
Types of cars sold by Day's Motor Group
A vast selection of makes and models are available via Day's. It stocks popular new models, like the Ford Fiesta and Fiat 500, whereas new vans and trucks from Ford, Fiat and Iveco are also for sale. Day's dealers also sell large number of used vehicles from a wider selection of car manufacturers, such as Audi, BMW, Citroen, Nissan and Toyota. For customers seeking one-off car hire, there's Day's Rental, a service specialising in short and long-term rentals.
Other Day's Motor Group services
You can use Day's Motor Group for the following services as well:
MOTs and Servicing

Repairs

Business Leasing

Vehicle Rental

Car Parts and Accessories