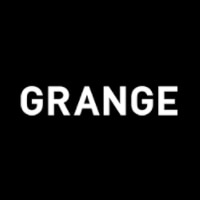 View locations
Grange Dealerships
Grange dealership group represents three prestigious automotive manufacturers, selling new and used cars from Aston Martin, Jaguar and Land Rover.  The company also stocks a selection of used cars from prestige and leading brands such as BMW, Audi, Porsche, Nissan and Mercedes-Benz. With over 500 preowned cars for sale, Grange dealerships offer customers vehicles at competitive prices.
The company has dealerships in Birmingham, Swindon, Brentwood, Barnet, Woodford and Welwyn Garden City. Grange also provide customers with a range of other services as well, from MOTs and servicing, to provision of parts and accessories, and repairs.
History of Grange
Founded by Frederick Chambers in 1956 as Grange Motors, Grange initially traded as a petrol station and repair workshop. Over the years, Grange Motors developed to represent a number of leading automotive manufacturers. The company remained a family-run business until 2003, when it was acquired by Summit Motors Investment Limited.
In 2007, Cambria Automobiles plc made the acquisition of Summit Motors, making Grange part of the Cambria family. As part of Cambria, Grange has retained its own identity, and the company continues to trade under the Grange brand that their customers have come to respect and value.
Cars sold by Grange
Grange dealerships offer customers the latest line-up from Aston Martin, Jaguar and Land Rover, so expect to admire cars as stunning as Aston Martin's DB11, Jaguar's unique sports saloon, the XE, and Land Rover's ever-reliable Discovery range.
With a selection of over 500 used vehicles, Grange outlets display a good selection of makes and models to suit your needs and budget, especially if you're looking for a second-hand vehicle from one of the three brands the company specialises in. Grange dealerships provide a range of finance options as well, to help customers purchase their ideal car.
Other Grange Services
You can use Grange dealers for the following services as well (some offerings may be applicable to select car brands only):
Car Finance

Insurance

MOTs and Servicing

Repairs

Car Parts and Accessories