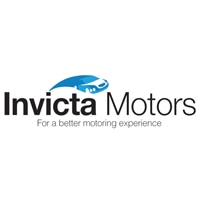 View locations
Invicta Motors Dealerships
Invicta Motors Limited is a franchised car dealership group operating out of southeast England. Owned by one of the UK's fastest growing dealer groups, Cambria Automobiles, Invicta is a respected and reliable name in the car retail industry that operates across five different locations.
Dealerships in the Invicta group specialise in the sale of Ford, Honda and Mazda vehicles. They offer a comprehensive range of new and used Ford models at their Thanet, Canterbury and Ashford branches. Second hand and new Honda and Mazda vehicles are available to buy from the Maidstone and Tunbridge Wells centres.
The company's dealerships can provide MOTs, servicing and parts, as well as flexible finance plans that let you pay for your vehicle in instalments.
History of Invicta Motors
The Invicta brand story began in 1923 when the Thompson family opened a repair shop and petrol station in Canterbury. Following an explosion at the site in 1936, the shop and station were completely rebuilt and the business expanded into new areas as car, truck and agricultural vehicle dealers.
Acquired by Summit Motors Investment UK in 1996, Invicta became established as a Ford specialist at the Ashford site that still operates today. Following the 2007 purchase of Summit Motors by Cambria Automobiles, and their subsequent 2009 acquisition of Northampton Mazda, Invicta expanded further. The brand took on Mazda and Honda dealerships in Maidstone and Tunbridge Wells area, too.
Cars sold by Invicta Motors
The Invicta name is associated with three main car manufacturers: Ford, Honda and Mazda. Their vehicles are available as both petrol and diesel models, and come in various configurations including hatchback, saloon, family estate and SUV. For sports car enthusiasts, Invicta sells high-end luxury models such as the convertible Mazda MX-5 RF and the Honda Civic Type R.
For customers concerned about affordability and value, Invicta Motors dealerships provide flexible finance plans and sell quality second-hand cars that lower cost without compromising on quality. Customers with disabilities can also enjoy the benefits of Invicta's Motability scheme.
Other Invicta Motors services
Here are other services available at Invicta Motors dealerships
Vehicle Maintenance

MOTs and Servicing

Repairs

Business Leasing

Vehicle Rental

Car Parts and Accessories