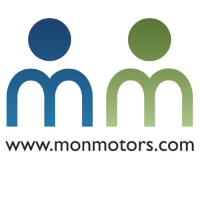 View locations
Mon Motors Dealerships
Mon Motors Group is a family-run business with over 10 dealerships that cater to South Wales and West England. The company represents Audi, Ford, Volkswagen, Skoda and SEAT, so drivers can enjoy the latest models from these iconic brands.
Mon Motors Group dealerships sell both new and used cars, offering a range of preowned vehicles from a variety of makes and models beyond the company's franchises. The company also has a dedicated Ford Transit Centre offering the entire range of Ford commercial vehicles, three accident repair centres and several approved repair specialists.
History of Mon Motors Group
Founded by Jeff and Mary Cleverly in 1971, Mon Motors initially started as a taxi and minibus hire company before establishing themselves as a coach dealer with Capitol Coaches. It wasn't until 1980 that the company acquired its first car dealership – a Vauxhall dealer in Cwmbran.
In the following decades, their car business grew rapidly and Capitol Coaches was sold in 2000. In 2002, Mon Motors were awarded the Audi franchise in Cardiff. Today, Mon Motors is still owned and ran by the Cleverly family, only now it is one of the largest automotive dealers in South Wales and West England.
Cars sold by Mon Motors Group dealerships
Mon Motors Group dealers have a wide range of cars for many different needs and wants. For the customers who like powerful cars that purr, there is the stunning Ford Mustang range, or the beautiful range of Audi R8s and Audi TTs.
For the chic, there's always the iconic Volkswagen Beetle, and for the practical, the Skoda Superb – to name just a few of the choices on offer. The group also has a great range of used vehicles for sale from the company's key franchises. On top of this, you can buy used cars from the likes of Nissan, Mercedes-Benz, MINI, Vauxhall and Toyota.
Other Mon Motors services
You can use Mon Motors for the following services, too (may vary by dealership):
Car Finance

MOTs and Servicing

Repairs

Business Leasing

Car Parts and Accessories