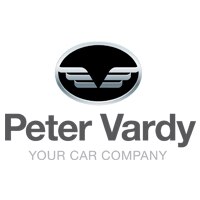 View locations
Peter Vardy Dealerships
Peter Vardy Ltd is a Scottish car dealer group that stocks brands such as BMW, Nissan, Audi and Vauxhall. Across all 12 Peter Vardy dealerships throughout Scotland, you will see a wide variety of new and used cars on sale.
The company's dealers provide other services too, like vehicle servicing, repairs and car finance. There's also the Peter Vardy CarStore in Glasgow, a massive indoor car supermarket that displays over 500 used vehicles from leading manufacturers. Most of all, Peter Vardy aims to make it easy for you to find your ideal car.
The history of Peter Vardy Ltd
Although Peter Vardy established his first car dealership in 2006, the Vardy family name is highly reputable in the motor retail industry. Peter's grandfather, Reg Vardy, established his car dealership, Reg Vardy plc, in 1923, and his father Sir Peter Vardy made that company one of the leading dealers.
Originally starting as a petrol dispenser, Peter was a general manager at the time of the company's sale to Pendragon PLC in 2006. He then took the first steps into establishing his own dealership. Today, Peter Vardy Ltd has won several accolades at the prestigious Automotive Management (AM) Awards, like the title of 'Best Motor Group' in 2010, and 'UK Retailer of the Year' in 2017.
Types of cars sold by Peter Vardy
You can find new and used cars for sale at Peter Vardy centres, with an extensive variety of coupes, saloons, convertibles and hatchbacks. They also have the latest range of new and used vans from Vauxhall. If you are looking to buy a brand-new vehicle, Peter Vardy has plenty of the latest BMW, Jaguar, Land Rover, Porsche, Mini and Vauxhall models to choose from.
Other Peter Vardy services
Other services provided by Peter Vardy dealerships include:
Car Finance

Insurance

Vehicle Maintenance

MOTs and Servicing

Business Leasing

Vehicle Rental

Car Parts and Accessories