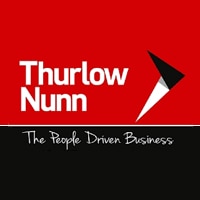 View locations
Thurlow Nunn Dealerships
Thurlow Nunn is a leading UK retailer of new and used Vauxhall cars and vans. They operate in several locations across Norfolk, Suffolk, Cambridgeshire, Buckinghamshire and Bedfordshire – offering a wide selection of vehicles to suit a range of budgets. For drivers not looking to buy on a permanent basis, Thurlow Nunn dealerships offer flexible personal leases and finance plans which are also available for business users.
The group can provide competitively priced repairs and servicing, which are carried out by Vauxhall-trained technicians. It also runs its own Motability scheme, helping disabled customers get behind the wheel.
History of Thurlow Nunn
The business dates back to 1875, when founder George Thurlow set himself up as an oil merchant and engineer in Stowmarket. The company was passed down through the family, becoming George Thurlow & Sons Ltd, and a century later it merged with neighbouring dealer FJ Nunn. Purchasing a small interest in a Vauxhall garage in 1982, the company established its vehicle division as Thurlow Nunn Ltd.
Over the next three decades, Thurlow Nunn Ltd slowly expanded, opening and acquiring several dealerships and garages. Today, they operate 13 Vauxhall dealers across five counties, making them one of the largest Vauxhall retailers in the UK.
Cars sold by Thurlow Nunn dealerships
As a leading Vauxhall retailer, Thurlow Nunn can supply the latest Vauxhall models – from the compact Viva to the sporty Mokka X. The van range includes the Combo and Vivaro, both of which make the perfect addition to a commercial fleet.
Aside from Vauxhall, the company sells used cars made by Audi, BMW, Citroen, Honda and Nissan. You'll also find a wide variety of second-hand Vauxhall vehicles on sale from Thurlow Nunn's outlets. With a comprehensive list of aftersales services available, too, you'll be able to maintain your vehicle in excellent condition.
Other Thurlow Nunn services
You can use Thurlow Nunn for the following services as well (may vary by dealership):
MOTs and Servicing

Business Leasing

Car Parts and Accessories