Sell your van for free
Reach more than a million in-market buyers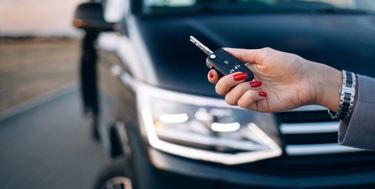 Selling your van couldn't be easier with Motors.co.uk. With ten easy-to-follow steps, create a free private listing with us in under ten minutes. Advertise your van free of charge for four weeks to over a million in-market buyers. And relist your vehicle at no extra cost.
Looking to sell a car instead? Go to our Sell Your Car for Free page and create your private listing today. For all you van owners out there, read on.
Create your free private listing in ten easy steps
It won't take you long to setup a free private listing for your van. To create your advert simply:
Sign in/register with 'My Garage' at Motors.co.uk
Select 'Create Advert'
Enter your vehicle registration number
Add your van's mileage
Decide on your asking price (£)
Write a description for your van (up to 1,000 characters)
Upload up to five photos of your van
Preview your listing
Add your personal details and contact information
Verify and confirm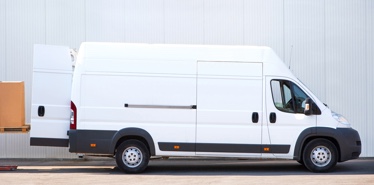 After completing your advert, we'll review it and once approved, your listing should take less than 12 hours to appear on our website. Over a million potential buyers will now be able to view your van!
Better yet, you're likely to make more money selling your van in a private sale than to a dealer. And with our easy-to-use, free listing it doesn't even take that much more effort. With Motors.co.uk you could even make a sale in less than two weeks.
Create your free listing
Have the following ready to create your ad
Your vehicle registration number (VRN)
Your vehicle's exact mileage
Your asking price (£)
A clear and accurate description of your van (up to 1,000 characters max)
Clear photos of your van's exterior and interior (Up to 5 images max with no image larger than 10MB)
Your personal details including address and phone number
Once you enter your VRN, details such as make, model, body type and even colour are automatically populated by our system, making it even easier to create your advert.
And once you're happy with your ad, you'll be able to see a preview of how it will appear on our site. Finally, ensure the details are correct and make any adjustments you need before setting it live.
Create your free listing
Why list your vehicle privately with Motors.co.uk
Reach millions of potential buyers
List your car FREE of charge for 4 weeks
Relist your vehicle for FREE
Benefits of creating a Motors.co.uk account
You need to create a 'My Garage' account with us in order to manage your advert. In doing so, you'll also get access to additional tools. As well as creating a free private listing to sell your van, you can:
Create shortlists of vehicles that you're interested in
Save your tailored searches and receive email alerts when new stock is added
Stay on top of the market and keep track of specific makes and models
Contact dealerships and keep a record of sent messages
Opt to receive the latest motoring news
Choose to get updates from Motors.co.uk
Decide whether you want to be notified of any exclusive offers or competitions in the motoring world
Tips for selling your van
Follow our top tips for selling your van before you create your free private listing to get the best price for your vehicle. To attract the most attention, you'll want to:
Clean your van thoroughly inside and out to get it looking as close to like new as possible
Photograph your van when it looks its best - preferably in good weather
Capture images that show the condition of your van and the van in its entirety, particularly the front three-quarters
Detail your vehicle from all angles, as well as inside the cabin. Capture the load area, the rear doors, side doors and optional extras like roof bars
Settle on a realistic asking price for your van (use our free valuation tool)
Set your negotiation terms: whether your asking price is a "firm" deal, a "best offer" or "negotiable"
In your description, be clear, concise, stick to the facts and be honest about the condition of your van
Detail any optional extras you've purchased, such as a rear parking camera or a DAB radio - it can add value to your van and justify your asking price
Provide your van's service history - maintenance records and receipts will show a buyer you care for your vehicle
With plans to move to an emissions based tax system for vans in 2021 in the UK, it may be worth mentioning if your van's a newer model with low CO2 emissions
Consider your MOT: a new 12-month MOT certificate will reassure buyers - if you have one mention it.
Looking for more tips? Read our full guide to how to sell your car.
Other ways to sell your van