Used cars for sale in Hartlepool
There are a huge number of listings available in Hartlepool, so no matter what your requirements, you'll be able to find one to suit you. Motors.co.uk focuses on high quality used cars and provides great deals, so that you always walk away happy. Start a search to see for yourself!
Smart picks for you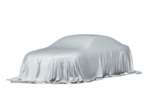 £11,995
Manual
69k miles
Diesel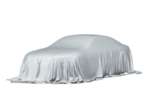 £7,200
Manual
23.7k miles
Petrol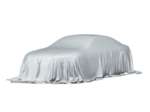 £1,795
Manual
74.3k miles
Petrol
Got a specific make in mind?
Latest News
Motoring news from around the country
Hartlepool
The port town of Hartlepool is located on the east coast of County Durham in the north east of England. With a population figure of 91,000, it is paired with Huckelhoven in Germany, Muskegon in the USA and Sliema in Malta.
The settlement grew up around Hartlepool Abbey in the 7th century , but it really became important during the Middle Ages due to its large market and the fact the fishing port became the official one for the county, and one of the largest in the whole region. By the 19th century it had become a coal port supporting the local mines with excellent rail links. In the 20th century, iron working and ship building became the main industries.
Today, Hartlepool is known for the nearby Middleton Grange Shopping Centre, a nuclear power station and its sports teams, most notably Hartlepool United football club and West Hartlepool RFC rugby club.
Further away from the congested coastal areas and the countryside really does open up to provide some breathtaking driving roads, and superb scenery. With the Northumberland National Park not that far away, as well as the Yorkshire Dales and even the lowlands of Scotland, there's plenty of potential to get lost and have an insane amount of fun. It's worth your while to explore, so give it a go.
Being one of the largest and best second hand auto websites in the country, Motors.co.uk is definitely the place to go to find used cars in Hartlepool. A huge number of listings are available all over County Durham in general, so it's easy to find something suitable for your motoring needs. The real magic is in the superb quality and mind bogglingly low prices though- it's possible to get a magnificent motor for your money.
* Telephone numbers starting with 08XX will cost you 7p per minute plus your phone company's access charge. Calls to other telephone numbers will only cost your phone company's access charge