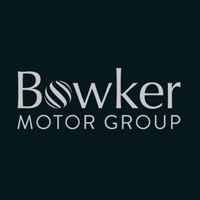 Bowker Motor Group Dealerships
The Bowker Motor Group is a renowned dealer group in Lancashire who specialises in the sale of vehicles from three manufacturers – BMW, Maserati and MINI. Bowker Motor Group dealerships also sell motorcycles from Harley-Davidson and the BMW Motorrad range.
Specialist servicing is available, while the company also partakes in the Motability scheme which helps disabled customers seeking a new car. Finance options are available too, helping to spread the cost of any potential purchase, and business users can benefit from this dealer's fleet services.
The history of Bowker Motor Group
As a company, Bowker Motor Group dates all the way back to 1919. Established under the name WH Bowker Ltd, this family-owned business didn't actually branch into vehicle sales until the 1980s.
In the years that followed, the company acquired its first BMW franchise (it now owns one of the oldest BMW dealerships in the UK) and relocated its Preston dealership to the docklands site where it can be found today. Today, it employs over 300 people across Lancashire and enjoys a solid reputation in the county.
Types of cars sold by Bowker Motor Group
All new cars sold by Bowker Motor Group come from the dealer's three main marques – BMW, MINI and Maserati. Browse new models from the BMW 1 Series, 2 Series, 3 Series and 4 Series, amongst other vehicles from BMW range. There's also new MINIs available like the Clubman, Countryman and Convertible, as well as new Maserati models like the GranTurismo Sport and GranCabrio.
On top of this, the company stocks a number of used cars from manufacturers such as Audi, Ford, Jaguar, Land Rover, Mercedes-Benz, Nissan, Porsche and Volkswagen.
Other Bowker Motor Group services
You can use Bowker Motor Group for the following services as well:
Car Finance

MOTs and Servicing

Repairs

Car Parts and Accessories