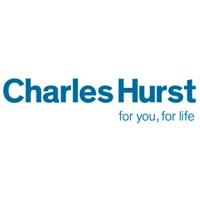 Charles Hurst
With over 10 dealerships, Charles Hurst is the largest car dealer group in Northern Ireland. The company's outlets sell new and used cars, vans and motorcycles and offer a truly wide choice of brands and models. Charles Hurst dealerships stock luxury and everyday cars alike, featuring the diverse brands of Aston Martin, Audi, Bentley, Jaguar and Lexus, as well as Ford and Fiat.
Their dealerships also offer car finance, service assistance, repairs and insurance to help you buy your ideal car and keep it on the road.
The history of Charles Hurst
Charles Hurst has a long automotive history. The company was founded in 1911 in Belfast and since that time they have gone on to become a leading dealership in Northern Ireland. It employs over 700 people and has a portfolio that incorporates 20 car dealer franchises. Unsurprisingly, the company is regularly featured on Northern Ireland's Top 100 Companies list.
In 1996, Charles Hurst was bought by the Lookers Group, one of the top motor retail groups in the UK, which also began life in the early 1900s. After the acquisition, Charles Hurst retained its trading name and, together with Lookers, the company continues to thrive.
Types of cars sold by Charles Hurst
Charles Hurst sells new and used vehicles. The company's dealers stock city cars made by the likes of Toyota and Vauxhall, off-road monsters from Jeep and Land Rover, and luxury models from several world-class automotive marques. Whether you dream of an Aston Martin DB11 or a used family saloon, you will find plenty of choice and value on offer at Charles Hurst dealerships.
They also have a fantastic range of electric and hybrid cars, as well as vans from a variety of manufacturers, including Nissan and Citroen, and motorcycles from Honda, Yamaha and BMW.
Charles Hurst Services
Charles Hurst offers a range of additional services to make sure they take care of your new car long after its purchased
Vehicle Maintenance

MOTs and Servicing

Repairs

Car Parts and Accessories

24-hour Accident Hotline