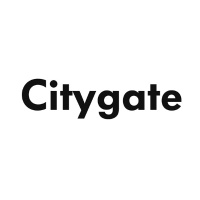 Citygate Automotive Dealerships
Citygate Automotive Ltd is a new and used vehicle dealership group that owns nine branches across Greater London, Buckinghamshire, Middlesex, Hertfordshire and Berkshire. The company specialises in selling Volkswagen, Skoda and Kia cars and vans. It also has a 24-hour vehicle recovery helpline, known as CitygateONE, for customers.
The company runs fleet services for business customers and finance options for drivers who would rather pay in instalments, too. Citygate Automotive dealerships also have servicing and bodyshop facilities on hand, and sell selected warranties to help cover unanticipated repairs. In addition to this, the dealer also offers MOTs.
The history of Citygate Automotive
Back in 2005, Citygate Automotive was established as a business with Jonathan Smith, formerly a divisional director for fellow car dealership HR Owen, at the helm. Since then, the business has set up branches in places such as Ruislip, Chalfont, High Wycombe, Woodburn Green, amongst other locations. In both 2014 and 2015, the company was among the names on the 'Sunday Times Top 100 Companies to Work' list.
Types of cars sold by Citygate Automotive
At Citygate Automotive dealers, customers can browse a wide range of hatchbacks, estates, convertibles and saloons, amongst a variety of other body styles. On top of new and used vehicles from the dealer's franchised marques, it also stocks second-hand models from Honda, Fiat, Ford, MINI, Porsche and Toyota.
In terms of new cars, Citygate Automotive has many popular Volkswagens for sale, like the Golf SV, the Polo and the Passat Estate. The business also sells new Kia cars like the Kia Soul, and new Skodas like the Skoda Fabia. For commercial users, Citygate Automotive stocks Volkswagen vans such as the Transporter and the New Crafter.
Other Citygate Automotive services
You can use Citygate Automotive for the following services as well:
Car Finance

Insurance

MOTs and Servicing

Repairs

Business Leasing

Car Parts and Accessories

24-hour Accident Hotline