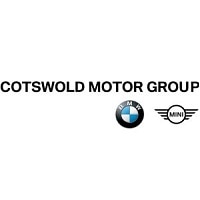 Cotswold Motor Group Dealerships
Cotswold Motor Group is a group car dealership located across the Cotswolds, that specialises in the sale of new and used BMWs and MINIs. The company has sites in both Gloucestershire and in Herefordshire, and a specialist bodyshop site in Tewkesbury. Cotswold Motor Group dealerships also sell BMW motorbikes, in addition to numerous other services, such as MOTs, servicing and repairs.
This dealer is also part of a Motability scheme, helping disabled drivers to find a car which is suited to their needs. Finance options are available to help customers who are looking to pay in instalments. Cotswold Motor Group has a fleet of loan cars to give to customers whenever their vehicle is in its care, too.
The history of Cotswold Motor Group
Established in 1995 as a privately-owned group, Cotswold Motor Group has always been a firm proponent of the respective brands it represents. Today, it employs over 200 people across its various outlets. In 2015, it built a £20 million flagship BMW an MINI site in Cheltenham, furthering its footprint in the wider Gloucestershire region. Since its inception, the business has won awards for its services and continues to invest heavily in its staff and separate branches.
Types of cars sold by Cotswold Motor Group
The Cotswold Motor Group only sells vehicles made by either BMW or MINI. At its sites, you'll find a range of hatchbacks, saloons, coupes, estates and other body styles. Browse popular BMW models like the 3 Series Saloon, the 2 Series Active Tourer and the 2 Series Convertible. On top of that, there's a selection of new MINI cars such as the 3-Door Hatch, the 5-Door Hatch, the Convertible, the Countryman and the Clubman.
Other Cotswold Motor Group services
You can use Cotswold Motor Group for the following services as well:
Car Finance

MOTs and Servicing

Repairs

Car Parts and Accessories