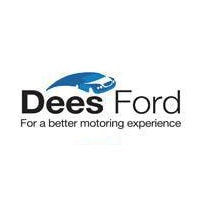 View locations
Dees Group dealerships
As an arm of the Cambria Automobiles PLC, Dees specialises in selling used and new Ford vehicles at sites in south London.
With locations in Croydon and Wimbledon, car buyers can find the latest Ford models on the forecourt along with used vehicles. The team there are all Ford specialists, with the knowledge and industry insight to help customers find the right car for them.
Dees is run by Cambria alongside other dealership groups, like Invicta and Grange, and also stocks used cars from other leading manufacturers such as Vauxhall, Citroen and Nissan.
History of Dees Group
Dees has been acquired by Cambria Automobiles PLC, and is now part of the Motorparks dealership group.
The Dees group was initially established in 1921 as a motor retailing and repair business. Then, two years later, it became a Ford specialist dealership.
In the late 1990s both Dees Ford Croydon and Dees Ford Wimbledon were acquired by SMIUK and run alongside other dealer groups such as Invicta and Grange.
Cambria then took over SMIUK, and subsequently those brands including Dees, in 2007.
Types of cars sold by Dees
The two Dees dealerships specialise in Ford vehicles. Customers can expect to find all the most popular models in the showroom, such as the Ford Focus, Fiesta, Mondeo and Kuga.
Consumers looking for other brands will not be disappointed though, as Dees is flexible and also stocks cars from other manufactures.
The two dealerships often sell hatch backs, family SUVs and saloon cars from brands like Citroen, Mazda and Nissan.
Other Dees Group Services
You can use a Dees Group dealer for the following services as well (may vary by dealership):
Car Finance

Insurance

MOTs and Servicing

Repairs

Car Parts and Accessories