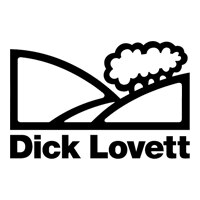 View locations
Dick Lovett Group Dealerships
Dick Lovett Group is a family-run dealership company that specialises in high-end new and used cars and motorcycles. The group operates in and around Swindon, Bristol, Bath, Cardiff, Tewkesbury and Hungerford. At Dick Lovett, customers can expect to see the latest range of vehicles from some of the world's most iconic automotive brands, including Porsche, BMW, Ferrari, Aston Martin, Maserati and MINI.
On top of that, the company runs a specialist car division which offers a wide selection of high-performance sports cars for sale from leading manufacturers. Dick Lovett dealerships stock many luxury cars that feature in petrol heads' dreams.
History of Dick Lovett Group
Starting as a Leicestershire-based, husband-wife business partnership back in 1959, the company was initially known for selling motorcycles under the name Ross Motors. It was Dick Lovett's passion for sports cars that led his company to sell high-end luxury vehicles as well. In 1966, Dick moved the business to the South West of England and began trading under his own name.
From 1968, the Dick Lovett Group started representing BMW, which now makes the company the longest-serving official BMW partner in the UK. Dick's son, former motorsport champion Peter Lovett, is the current chairman of the company.
Types of cars sold by Dick Lovett
Dick Lovett dealerships cater to those looking for luxury cars. And with new ranges and latest models from BMW, Porsche, Aston Martin and Ferrari, customers will not be disappointed.  The company has over 800 used cars for sale as well, from top brands such as Lamborghini, Audi and Aston Martin.
In the specialist car division, you can find preowned prestige cars like the Pagani Zonda, the Aston Martin DB4 Convertible and the Ferrari 458 Speciale. Customers can also buy the latest MINI range from Dick Lovett Group dealers, as well as used motorbikes.
Other Dick Lovett Group services
You can use a Dick Lovett Group dealer for the following services as well (may vary by dealership):
Car Finance

Insurance

MOTs and Servicing

Repairs

Business Leasing

Vehicle Rental

Car Parts and Accessories

Vehicle Health Check