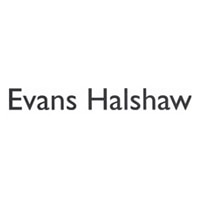 View locations
Evans Halshaw Dealerships
Evans Halshaw is one of the largest group dealers in the UK, with over 140 car dealerships in 130 locations across England, Scotland and Wales. As well as selling new and used vehicles, an Evans Halshaw dealership provides a range of finance options and additional services, from MOTs and vehicle health checks, to repairs and maintenance.
With more than 120 service centres ensuring the aftercare of your vehicle and 14 body shops for car repairs, Evans Halshaw can help you to both buy and maintain your ideal car.
The history of Evans Halshaw
In the 1920s, founder PJ Evans started selling his first cars. By 1927, Evans had established a dealership in the Midlands and formed a partnership with Swallow Sidecars' Bill Lyons. Sadly, however, PJ Evans died shortly after this. The business was sold to rival company Steeley and Rodway, who continued to honour the legacy of the PJ Evans dealership.
In 1978, the company purchased the Halshaw Group, and changed the name to Evans Halshaw. The Evans Halshaw group was then acquired by Pendragon PLC, a leading car retailer in both the United Kingdom and the United States, in 1999.
Types of cars sold by Evans Halshaw
The company sells new, nearly new, and used vehicles. This includes cars, vans, and trucks. There are over 20,000 vehicles on sale, giving you plenty of options to choose from. Evans Halshaw dealerships stock vehicles made by some of the biggest car manufacturers, like Vauxhall, Ford, Citroen, Peugeot, Audi, Nissan, and Renault.
If you are looking to lease a vehicle, whether for business or personal use, you'll find a variety of options at an Evans Halshaw dealership.
Other Evans Halshaw Services
You can use Evans Halshaw for the following services as well:
Car Finance

Insurance

Vehicle Maintenance

MOTs and Servicing

Vehicle Rental

Car Parts and Accessories