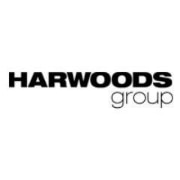 Harwoods Group Dealerships
Harwoods Group is a car dealer with sites across the south of England. The company has been around for more than 80 years and has over 20 dealerships in locations such as Brighton, Croydon, Portsmouth, Five Oaks and Southampton.
The business specialises in the sale of new and used cars, representing several popular marques. Aside from this, Harwoods Group dealerships lease business and fleet vehicles, sell parts and accessories and support the Motability scheme to help get disabled drivers a car which suits them. This dealer also offers a range of finance options for customers who would rather pay in instalments.
The history of Harwoods Group
In 1931, the company was established. It has grown from humble origins to become one of the leading group dealers in southern England. Over the years the group has attained a number of prestigious franchises and its hard work has been rewarded with several accolades. In 2015, for instance, it was awarded the title of 'Used Car Website of the Year' in Car Dealer Magazine's Used Car Awards.
Today, Harwoods employs over 900 members of staff in the dealership's many showrooms and service centres.
Types of cars sold by Harwoods Group
Across its various sites, Harwoods Group sells a wide range of new cars from Aston Martin, Audi, Bentley, Jaguar and Land Rover. Customers can browse new Audis like the R8 Spyder, TT and TT Roadster, Jaguars like the XF and E-PACE and Land Rovers like the Discovery. In addition to this, the dealer has a selection of used models from other car manufacturers, like BMW, Mercedes-Benz, Porsche and Volkswagen.
Other Harwoods Group services
You can use Harwoods for the followinf services as well:
Car Finance

MOTs and Servicing

Repairs

Business Leasing

Car Parts and Accessories