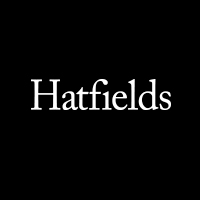 Hatfields Dealership
A leading Jaguar retailer since the 1920s, Hatfields is a family-run business and one of the largest independent dealer groups for Jaguar, Land Rover and Volvo vehicles. There are multiple Hatfields dealerships across the country, the majority of which are situated across Central England. Each site specialises in cars from either Jaguar, Land Rover or Volvo, and sells a range of new and approved used models from, but not limited to, those marques.
Aside from vehicle sales, Hatfields offers services such as car financing, valuing and selling your existing car, and the sale of parts and accessories. Hatfields runs an approved Jaguar body repair centre, and can provide expert servicing from highly trained technicians.
History of Hatfields
In 1922, the company's founder Ernest Hatfield began selling motor vehicles in Sheffield. After setting up one of the world's first Jaguar dealerships, the Hatfield family began to expand its business, opening a number of successful sites across Yorkshire, Shropshire, Greater Manchester and Merseyside.
Today, Hatfields represents three different manufacturers across ten locations. With three Hatfield family members in senior roles – amidst over 300 other staff members – the company is working hard to ensure that Ernest's legacy lives on.
Cars sold by Hatfields
The two main brands represented by Hatfields are Jaguar and Land Rover, however the group also operates a Volvo dealership in Bury. All new vehicles sold by Hatfields are from these three renowned makes. There are, however, cars made by other marques, such as Kia and Mercedes-Benz, for sale at this dealer. Second hand models from Jaguar, Land Rover and Volvo are stocked at Hatfields, too.
Other Hatfields services
You can use Hatfields for the following services as well:
Car Finance

MOTs and Servicing

Car Parts and Accessories