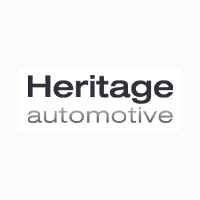 Heritage Automotive Dealerships
Heritage Automotive is a new and used vehicle dealership group with sites across Wiltshire, Somerset, Dorset and Bristol. This company specialises in the sale of Audi, Volkswagen and Skoda cars and vans, and on top of that, offers a selection of other services.
The business uses the repair company MG Cannon as its Volkswagen-approved paint and body centre for servicing, repairs and other body work services. Heritage Automotive dealerships provide drivers with MOTs and finance options to help split the cost of payment, too. The company offers a Motability scheme, helping to get disabled drivers a car to suit their needs, and also runs a business leasing service.
The history of Heritage Automotive
Since July 1996, Heritage Automotive has been selling vehicles in South West England. This was when the company acquisitioned the Heritage of Weston Volkswagen site. The Heritage of Bristol Volkswagen and Heritage Volkswagen Van Centre Bristol sites were added to the dealership in 2003.
In the years that followed, the company has picked up awards such as the 'Retailer of the Year' title by Skoda, in 2013. Since then, it has gone on to become one of the fastest growing and largest car dealerships in the area.
Types of cars sold by Heritage Automotive
Across Heritage Automotive dealers, there's a range of new and used cars from Audi, Volkswagen, Skoda and Volkswagen. Customers can browse Audi models like the A1 Sportback, Volkswagens like the Polo and Skodas like the Citigo. The dealership also sells Volkswagen Commercial Vehicles. Heritage Automotive has four key franchises, and only sells cars and vans from these marques.
Other Heritage Automotive services
You can use Heritage Automotive for the following services as well:
Car Finance

MOTs and Servicing

Repairs

Business Leasing

Car Parts and Accessories