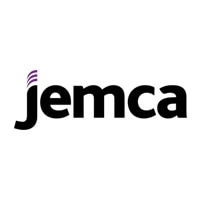 Jemca Car Group dealerships
Based in and around London, Jemca specialises in the Toyota and Lexus brands, with seven Toyota and four Lexus outlets. The company sells the latest models from the two brands, also offering customers a selection of used vehicles from makes like Audi, Land Rover and Mercedes-Benz. Jemca Car Group dealerships focus primarily on Toyota vehicles, and Lexus models are sold through a branch dealer called Lexus Edgware Road.
In addition to this, Jemca has another outlet, trading under Jemca Car Group, with numerous other marques for sale in North London. Motorists can expect a range of supporting services from Jemca dealers, such as repairs, parts and accessories, MOTs, and Motability options for disabled drivers.
History of Jemca Car Group
Formed in 2003, Jemca is a young company, although it has quickly established itself as a leading Toyota retailer. In fact, Jemca is one of the biggest Toyota and Lexus dealers in Britain, according to David Collis, the group's Vice President and Managing Executive Officer.
Jemca became an award-winning dealer, winning the title of 'Best Toyota Group' at Toyota's 2016 Brit Awards – a point that further cements the company's passion and dedication to the brand. Today, servicing over 70,000 customers each year, the Jemca Car Group provides both quality and value for Toyota and Lexus drivers in the UK.
Cars sold by Jemca Car Group
For drivers looking to purchase a new vehicle, Jemca dealers offer the latest range of models from Toyota and Lexus. Customers can expect to find beautiful luxury cars, like the all new Lexus LC and the Toyota GT86 Pro. Aside from this, Jemca have spacious 4x4s and SUVs, like the Toyota Land Cruiser and the Lexus RX, and everyday reliable city cars such as the Lexus CT.
Jemca also sells used vehicles from a variety of different brands, covering your compact, family, sports car and SUV needs. On top of this, customers will find both new and used vans at Jemca dealerships.
Other Jemca Group services
You can use Jemca for the following services as well (may vary by dealership):
Car Finance

Insurance

MOTs and Servicing

Repairs

Car Parts and Accessories