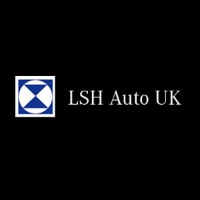 LSH Auto UK Dealerships
LSH Auto UK is part of the Lei Shing Hong (LSH) Auto Group, the world's largest Mercedes-Benz and smart retailer. This international company has vehicle dealerships in China, South Korea, Taiwan, Australia, Cambodia, Vietnam, Germany and England. The UK branch of the company, LSH Auto UK, has 9 dealerships in the areas of Manchester and Birmingham.
Like the international arm of the business, LSH Auto UK dealerships represent two renowned marques – Mercedes-Benz and smart. Aside from car sales related to these brands, customers can enjoy aftersales care and business fleet hire, amongst a number of vehicle services. The company also runs a Motability scheme, helping disabled customers find a car of their desire.
The history of LSH Auto UK
The Lei Shing Hong Auto Group, LSH Auto UK's parent company, opened its first Mercedes-Benz dealership more than 45 years ago. From then onwards, the dealership has grown into an international business with over 143 dealerships located worldwide. In 2017, LSH Auto UK was ranked 38 in AM Online's largest 100 UK automotive retail groups by turnover.
Types of cars sold by LSH Auto UK
At LSH Auto UK, customers can browse a wide range of cars from Mercedes-Benz and smart. The dealer group sells luxury prestige vehicles, such as the Mercedes-Benz S-Class and the SL-Class, and compact city cars, including the smart forfour and fortwo. LSH Auto UK has over 1,400 approved used cars from Mercedes-Benz and smart as well. Due to LSH Auto UK's ties to Mercedes-Benz and smart, it doesn't stock vehicles from other marques.
Other LSH Auto UK services
You can use LSH Auto UK for the following services as well:
Car Finance

MOTs and Servicing

Repairs

Business Leasing

Car Parts and Accessories