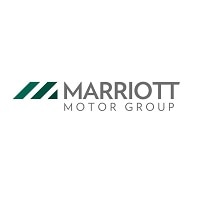 Marriott Motor Group Dealerships
Marriott Motor Group is a family-run new and used vehicle dealership. The company has outlets across Suffolk and Norfolk and represents a number of marques. There are various branches, each specialising in a particular brand, situated in towns such as Bury St Edmunds, Ipswich and Kings Lynn. Marriott Motor Group dealerships offer a variety of services other than the sale of new and used cars.
Flexible finance plan options are available to help drivers with the cost of buying a new car. Customers can also use the company's part-exchange service to help pay for the cost of a new vehicle.
The history of Marriott Motor Group
The business has been selling cars for over 100 years. Founder Oliver Barnard started the company's journey into the motor industry with just two horses and a wagon in 1909, and by 1931, he was selling cars and trucks by Vauxhall, Bedford and Chevrolet. Marriott Motor Group, or O.G. Barnard as it was formerly known, became an authorised Volkswagen and Audi dealership in 1980. Today, the business is a leading Audi and Vauxhall dealer in the area and a historical part of the local community.
Types of cars sold by Marriott Motor Group
There's a wide selection of new and used cars available to buy at Marriott Motor Group dealerships. The group specialises in selling Volkswagens and Audis, but other popular brands such as Nissan, Renault and Skoda, are also regularly represented here.
You'll find many car styles at Marriott Motor Group, such as hatchbacks, saloons, estates and convertibles, to suit a range of budgets and lifestyles. There is a commercial vehicle selection – largely made up of Vauxhall vans – for businesses customers, too.
Other Marriott Motor Group services
You can use Marriott Motor Group for the following services as well:
Car Finance

Vehicle Maintenance

MOTs and Servicing

Car Parts and Accessories