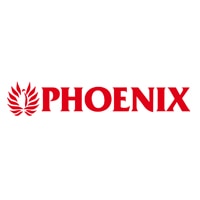 Phoenix Car Company Dealerships
Phoenix Car Company is a family-run dealership that sells new and used cars. Located in the Central Belt of Scotland, around Glasgow, Paisley and Stirling, the company has 13 showrooms, including a used car supermarket. Throughout these outlets, Phoenix Car Company dealerships represent six of the major car marques, specifically Hyundai, Honda, Mitsubishi, MG, Kia and Suzuki.
Customers can also expect to find a wide range of used cars on sale from many major brands, with models from Audi, BMW, Ford, Nissan and Toyota frequently available. A Phoenix Car Company dealer offers a range of other services, too, like MOTs, servicing, repairs, aftercare and vehicle livery.
History of Phoenix Car Company
Established and founded in 1993 by John McGuire, Phoenix Car Company started life as a lone Honda dealership in a retail park in Paisley. The company quickly grew to become one of the fastest-growing, most successful car dealership groups in central Scotland.
In 2014, this relatively young company won the prestigious 'Employer of the Year Award' in the Motor Trader Industry Awards. Since then, Phoenix Car Company has continued to go from strength to strength. The company recently established a site dedicated to the sale and servicing of motorhomes, providing motorhome owners with habitation testing.
Cars sold by Phoenix Car Company
Phoenix Car Company dealerships offer an extensive range of new car models from major brands that the company represents, providing an array of options for customers. From the Hyundai i10 and i20, to the new Mitsubishi Outlander and Outlander PHEV, Phoenix Car Company has a vehicle to suit most needs and wants.
For those looking to buy a used car, Phoenix Car Company dealers offer a variety of hatchbacks, coupes, saloons and estates from a wide selection of manufacturers. Customers can also find new and used motorhomes for sale.
Other Phoenix Car Company services
You can use Phoenix Car Company for the following services as well (may vary by dealership):
Car Finance

MOTs and Servicing

Repairs

Business Leasing

Car Parts and Accessories