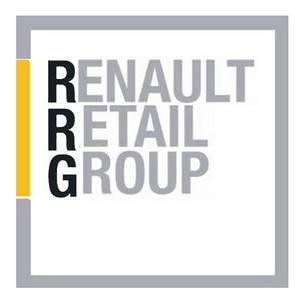 Renault Retail Group Dealerships
Renault Retail Group specialises in the Renault brand. Fully owned by Renault, the company sells new Renault cars and vans, as well as other approved used vehicles, in 20 locations across the country. Throughout Renault Retail Group dealerships, you will find a wide range of automobiles to suit your taste and budget.
The company offers customers a variety of models from the Renault catalogue, from the Clio to the Megane and the eye-catching electric Twizy. Again, you won't be surprised to know that one in four Renaults sold in the UK are done by a Renault Retail Group dealer. These outlets also provide MOTs, vehicle leasing and finance options, and the chance to part exchange your vehicle.
History of Renault Retail Group
Established in 1996, Renault Retail Group has sold more than 350,000 vehicles in the UK. Today, the company sells more than 10 new Renault models and has over 1000 employees. Of course, the business ties to Renault connect to an even longer automotive history – one founded in 1899.
Initially trading as Renault Freres, Renault was established by the brothers Marcel, Fernand and Louis Renault. The stunning Renault Voiturette was the company's first car, and Marcel and Louis took part in motor races to promote the business. The rest, as they say, is history.
Cars sold by Renault Retail Group
Renault Retail Group dealers offer the latest models of the Renault brand, providing customers with a vast array of new, and nearly new, cars and vans to buy. The group also sells around 3000 used vehicles from the likes of Audi, Citroen, Toyota, Volkswagen, Peugeot, and, of course, Renault.
It is also worth noting that there is an extensive variety of vans on offer at Renault Retail Group, from the Renault Master Tipper to the Kangoo and the Trafic range.
Other Renault Retail Group services
You can use Renault Retail Group for the following services as well (may vary by dealership):
Car Finance

Insurance

MOTs and Servicing

Business Leasing

Vehicle Rental

Car Parts and Accessories

24-hour Accident Hotline