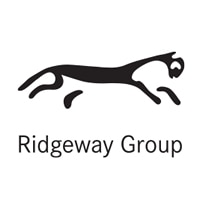 View locations
Ridgeway Garages Dealerships
Selling new and used cars, Ridgeway Garages was a multi-franchise automotive retailer that operated in the south of England prior to the company's acquisition by Marshall Motor Holdings in 2016. With 30 outlets, Ridgeway Garages dealerships represented 12 iconic marques, such as Audi, Jaguar, BMW, Maserati, Land Rover and Mercedes-Benz. Today, Ridgeway trades under Marshall Motor Holdings and continues to service drivers across the UK.
The company also maintained five multi-brand used car centres, two service centres authorised by Saab and SEAT, two standalone body shops and two trade parts specialists. Their dealers offered customers several other services too, providing MOTs and servicing, parts and accessories, repairs and car finance options.
History of Ridgeway Garages
Before the Marshall Motor Holdings takeover, Ridgeway was one of the top 20 automotive retailer group dealers in Britain. The company employed over 1000 members of staff, turning over impressive figures year in, year out. After winning Motor Trader's prestigious 'UK Dealer Group of the Year Award' in 2012, Ridgeway became an award-winning dealer.
Marshall Motor Holding's Chief Executive, Daksh Gupta, was also once the Managing Director of Ridgeway. The acquisition of the company propelled Marshall Motor Holdings into the top ten of the largest motor dealer groups in the UK.
Cars sold by Ridgeway Garages
Ridgeway sold new and used cars and vans to suit a range of budgets. The company represented a wide selection of brands, from luxury marques like Audi and Jaguar to popular makes like Volkswagen and MINI.
In the company's used car range, they had a broad spectrum of hatchbacks, saloons, SUVs, 4x4s, coupes, convertibles, estates and sports cars for sale. Drivers would find cars from Vauxhall, Ford, Nissan and a variety of other vehicle manufacturers. To help customers get their ideal car, Ridgeway also provided an assortment of car finance options and offered other services to help their extensive pool of customers.
Ridgeway Garages Services
You could use A Ridgeway Garages dealership for a variety of the following services as well:
Car Finance

Insurance

MOTs and Servicing

Repairs

Car Parts and Accessories