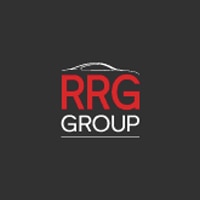 RRG Group Dealerships
The RRG Group is one of the largest car dealers in the North of England, with multiple sites across Greater Manchester and Leeds. It has over 20 outlets and stocks new vehicles from seven popular brands. Browse the latest Toyota, Peugeot, Lexus, Skoda, Kia, Mazda and Nissan cars and vans, all spread across RRG Group dealerships.
On top of this, the company provides a number of services for motorists, such as servicing and repairs and the sale of parts and accessories. RRG supports the Motability scheme and leases cars to business users, too. Finance options are also available for customers who would rather pay in instalments than outright.
The history of RRG Group
In 1967, the company's founder Michael Smyth founded RRG Group with the help of a nameless partner, following their acquisition of a small garage in Bolton. The business initially began with five mechanics, a workshop and a petrol pump. In 1971, the group opened its first car dealership.
Ownership of the business was then transferred to the Japanese holding company, the Marubeni Corporation in 2000. In 2014, RRG had won first place in Peugeot's mystery shopper programme, scoring higher than all the other UK-based Peugeot dealers.
Types of cars sold by RRG Group
At RRG, customers can find the current new and used vehicles from the company's various franchises. The dealer offers a range of high-performance cars, like the Lexus LC 500, the Mazda MX-5 RF and the Nissan 370z, alongside everyday cars like the Peugeot 208. Customers can also browse a selection of used vehicles from an assortment of other makes, like Audi, BMW, Citroen, Honda, Mercedes-Benz and Vauxhall.
Other RRG Group services
You can use RRG Group for the following services as well:
Car Finance

MOTs and Servicing

Repairs

Business Leasing