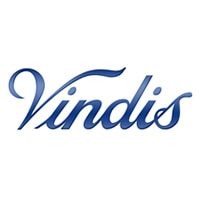 Vindis Group Dealerships
Vindis Group is a family-run car dealer with twenty outlets located around Southern England. On top of selling new and used cars, the company runs a fleet centre and two trade parts divisions.
Vindis Group dealerships also offer customers a variety of other services, such as options for car finance, vehicle aftercare, MOTs and servicing by brand certified trained technicians. If you're buying a new car, you'll even have the option to be part of an upgrade scheme, giving you access to the latest models, features and technology.
History of Vindis Group
In 1960, the first Vindis Group dealership was opened by the company's founder Frank Vindis, a former World War II Spitfire pilot. The business was then passed from Frank to his two sons, Gary and Nigel, who had both harboured a lifelong passion for cars and business, after years spent working for the Vindis Group.
Both brothers jointly managed the company until Nigel sadly passed away in 2013. Staying true to the group's core family values, Gary's son Jamie was appointed as Managing Director. Today, Vindis Group dealerships cover six counties and several top vehicle brands.
Cars sold by Vindis Group
Vindis dealerships specialise in specific car brands, and sell new and preowned vehicles from Audi, Bentley, SEAT, Volkswagen and Skoda. Customers looking to buy new will find a large range of models from these brands, like the world-renowned Audi TT or the Audi R8. Otherwise, there's the luxurious Bentley Continental GT, and everyday city cars like the SEAT Ibiza and Volkswagen Beetle.
The company also has a good stock of preowned vehicles, which caters to your estate, saloon, hatchback and coupe needs. Recently, the Vindis Group launched two Ducati dealers to offer a wide range of new and used motorcycles as well.
Other Vindis Group services
You can use the Vindis Group for the following services as well (may vary by dealership):
Car Finance

MOTs and Servicing

Repairs

Business Leasing

Vehicle Rental

Car Parts and Accessories